Source: Statista.com
Did you know that according to Statista, the total number of mobile phone users worldwide is forecast to reach 5.07 billion by 2019? How crazy is that!
In this day and age, I personally could not go anywhere without my mobile phone. If I had to take 1 thing with me every day, it would be my mobile phone (with internet!). What about you?!
So what exactly is Mobile Marketing?
According to Andreas M. Kaplan, mobile marketing is "any marketing activity conducted through a ubiquitous network to which consumers are constantly connected using a personal mobile device"
Mobile marketing requires three conditions
1. Presence Ubiquitous network – A combination of different networks.
2. User having constant access to this network.
3. Involves the use of a personal mobile device
Source: Paperlessproposal.com
Source: Kidspot.com.au
Why Mobile Marketing?
Mobile marketing is becoming an integral part of our lives where ads appear on mobile phones, tablets or devices. As I mentioned before, everyone has a mobile device.
Even KIDS!
According to James Tiongson, "Apps are now an integral part of our daily micro-moments, with people spending an average of 30 hours per month in them". Only 40% of smartphone apps are browsed through app stores. With the other 60% being found through other apps, Youtube or simply, surfing a mobile website.
Why do you use a computer with Wi-Fi access? Many reasons yeah? It is simply the age in which we live in. Going to the city? Walking down to the shops? I bet you won't find anyone without looking at their mobile phones! According to reports, 40% of internet time is spent on mobile devices.
<
Types of Mobile Marketing
Beginning with the oldest and most popular form of mobile marketing, SMS (short message service) marketing was the only option back in 1990s. It remains as the most popular form of mobile marketing for two reasons.
1. Short, simple text messages
2. Most cost-effective method of marketing
MMS (multimedia messaging service) marketing can be said to be a step up from SMS marketing. Instead of short text messages, MMS marketing is used to leave a better impression on customers with the help of images, sound or videos.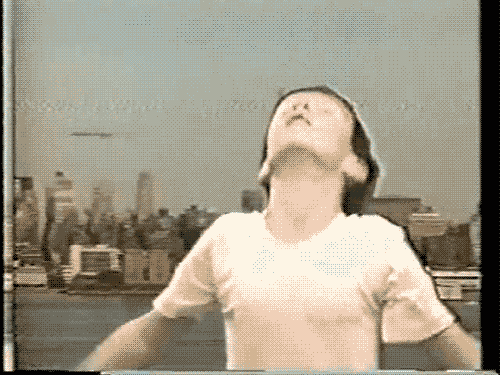 Mobile internet marketing is possibly the easiest method to market to consumers. With the use of the world wide web (WWW) and mobile devices, mobile internet marketing is growing rapidly as one of the fastest growing mobile marketing strategies out there. Ever checked out a website and a pop-put ads come out? The image below is just one of them.
Source: Slashgear.com
These three mobile marketing strategies are not the only ones out there. I have only mentioned these due to its popularity in this day and age. Check out more mobile marketing strategies here!
For businesses to make use of mobile marketing, there are different areas that can be focused.
Communication
Firstly, there are two forms of communication. It can be either company-to-consumer (C2C) or user generated content (UGC). Here's an example of user generated content (UGC).
Here's an example for you.
Did you know that McDonald had an increase in check-ins by 33% when they introduced UGC to their marketing strategy? McDonald offered gift cards to the first 100 users randomly selected from those that 'checked in' at one of McDonald's restaurant. Simply because of this, the promotion helped increased check-ins, which resulted in many articles and blog posts, including just shy of a million of tweets. How ridonculous is that?!
Source: Prizegrab.com
Another awesome technology called, Geo-Fence, was used by North Face, where every time a customer that comes within a distance of the store, they would receive a message from North Face, with a reminder to come by the store. This is only applicable once they give permission and mobile numbers to the store from an earlier visit.
Source: Mobileleadersalliance.com
Sales promotion and Discount
Remember back in the days when discount coupons were clipped in newspaper, newsletter or flyers? Nope? No matter! Nowadays, sales promotion and discount codes are sent through text messages or posted on social media. More recently, businesses have been developing their own apps where discount codes can be retrieved easily. For instance, every time you 'check in' a certain restaurant, you are able to build up your 'points', where you can either redeem them for money or items. Promotions can also be tailored to a specific target audience or time periods.
Source: website-designs.com
 Source: Momerish.com
Relationship development & Loyalty Programs
A company can't grow in the long run just because you simply purchase a product from them through sales promotion and discounts. They need loyalty from the customers! They need repeated purchases and loyalty to their brand. Everyone should know the following photo.
Source: Productreview.com.au
Everyday Rewards is a perfect description where customers earns points based on purchases they made which in turn, creates loyalty and builds the relationship between the customer and the business.
Here's an interesting video on the pros and cons of Mobile Marketing. Check it out!
Hopefully, this brief post on Mobile marketing has helped you learn a thing or two!
Let me know below in the comments what else can be improved and which loyalty programs are you following.
Ciao.
References
Kaplan, A. (2012). If you love something, let it go mobile: Mobile marketing and mobile social media 4×4. Business Horizons, 55(2), 129-139.
Mobile App Marketing Insights: How Consumers Really Find and Use Your Apps. (2016). Think with Google. Retrieved 3 April 2016, from https://www.thinkwithgoogle.com/articles/mobile-app-marketing-insights.html
Mobile phone users worldwide 2013-2019 | Statistic. (2016). Statista. Retrieved 3 April 2016, from http://www.statista.com/statistics/274774/forecast-of-mobile-phone-users-worldwide
Miller, C. (2010). North Face Campaign Sends Texts When Shoppers Near Stores. Nytimes.com. Retrieved 3 April 2016, from http://www.nytimes.com/2010/02/23/business/media/23adco.html?_r=1